About ARaynorDesign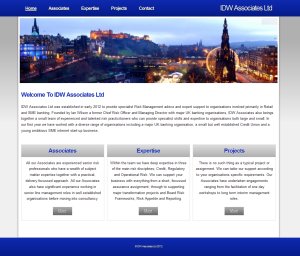 My name is Andrew and I run ARaynorDesign. Based in the Forest of Dean, Gloucestershire, I am a freelance website designer, offering free website templates for people to download and use. Since the site launched in 2010, it has expanded with the volume of templates and services offered.
Along with template design, I also offer a bespoke service to create something unique to suit your individual taste. To the right is an image of a bespoke template I have completed recently.
I can also provide contact forms for each of my website templates at a cost of just £20.00GBP, which can be paid via the donation link in the sidebar of each page.
Examples of bespoke web design work can be found on my Porfolio page. Please get in touch if you have any questions regarding my website design services.
I am always happy to answer any questions you may have, please feel free to contact me via the Contact form, via Twitter or Facebook.
As always, any feedback is gratefully received.